Ryan Judkins - Percussion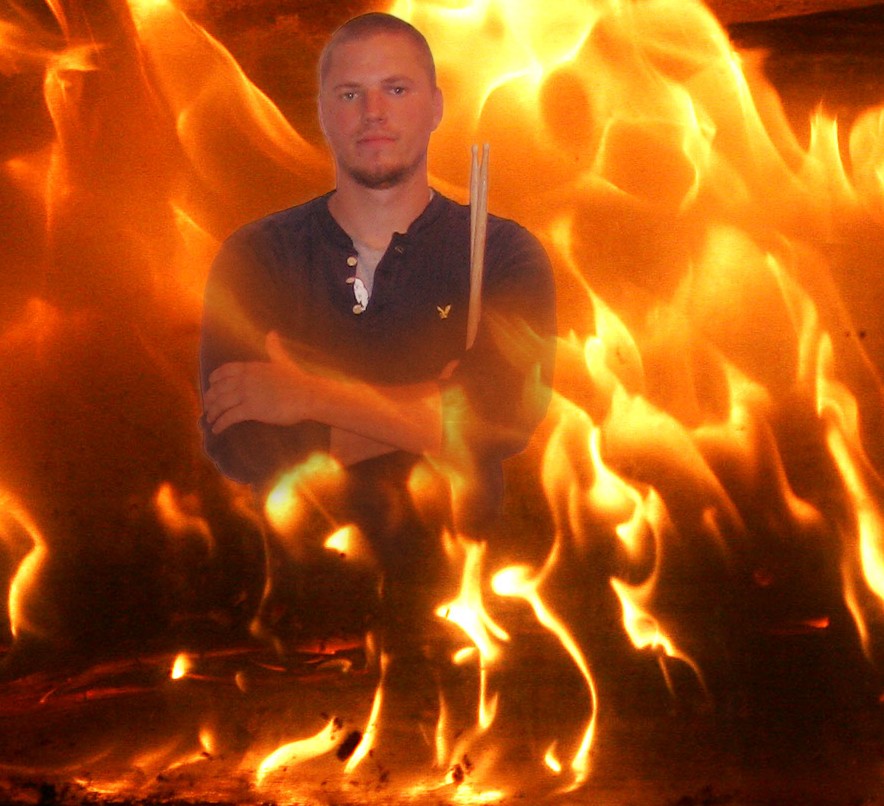 Ryan first realized he had a interest in music around the age of 10. Some of his early musical influences were Nirvana, Pearl Jam, Primus and Offspring. In 1993 when he turned 13 Ryan got his first drum set, a Kamman, and the rest is history....
Ryan played and played his drums while his family enjoyed his obvious talent and his love of music. Purely self taught, he spent all of his free time practicing. As his skills improved his interest in different music evolved. In 1996 his family moved from Indiana to Florida (culture shock!!) and this is where it all began for Ryan.
He first joined a band named FLOOD after he heard them playing while at a friends house. They played mostly rock, blues and funk. Ryan didn't care because he was finally in a band. This went on for a few years but was only a "basement band". Ryan knew he wanted more. His music interests changed some through the years and he got more into hardcore bands like TOOL, Slipknot and Mudvayne. Ryan knew this was the kind of music he wanted to play. The first time he heard Danny Carey from TOOL play he was astonished.
In 2005 Ryan moved to Georgia with his dad. He was in a couple of bands but not anything that was taking him where he wanted to be. At this time he was playing a Pearl that he had worn out through the years and began shopping for a new kit. He went into his local music store. As he always does, Ryan grabbed the first set of sticks he could find and began playing on the stores floor models. On this particular day he plugged into a electronic kit and started jamming. Well little did he know, he was blaring overhead throughout the whole store. This is how he met John Ward. John, who was working at the store, approached Ryan because his band was looking for a drummer. A few days later he went to Bob's house to audition and the rest is all in his Delusional Mind. Ryan had finally found a band that he enjoyed. The music, the other band members, their influences and talents were exactly what he had been searching for. Ryan upgraded to a Gretsch. He is now part of the band he always wanted with the kit to go along with it.


M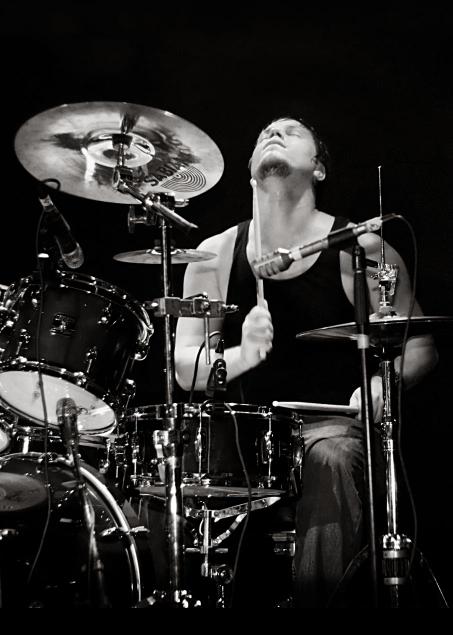 Ryan's music influences: TOOL, Slipknot, Mudvayne, KORN, Deftones, SOTD, Perfect Circle, Sepultura, Killswitch Engage

Ryan's drumming influences: Danny Carey, Neil Peart, Mike Portnoy, Matt McDonough, Joey Jordison

Fire image used in Ryan's picture courtesy of Fir0002. It was released under the GNU Free Documentation License, and therefore so is the image on this page.
Image of Ryan on stage by Esa Ahola ©2007, used by permission.